Innergie C6 Duo is the most intelligent USB-C power adapter featuring exclusive Dual-Port Charging technology to freely charge two devices with any port. Its dynamic power can auto-allocate a single device charge up to 60W and two devices charge up to either 45W+18W or 30W+30W. Unlike other power adapters on the market that usually allocate specific ports for specific wattages, no more fumble before you charge!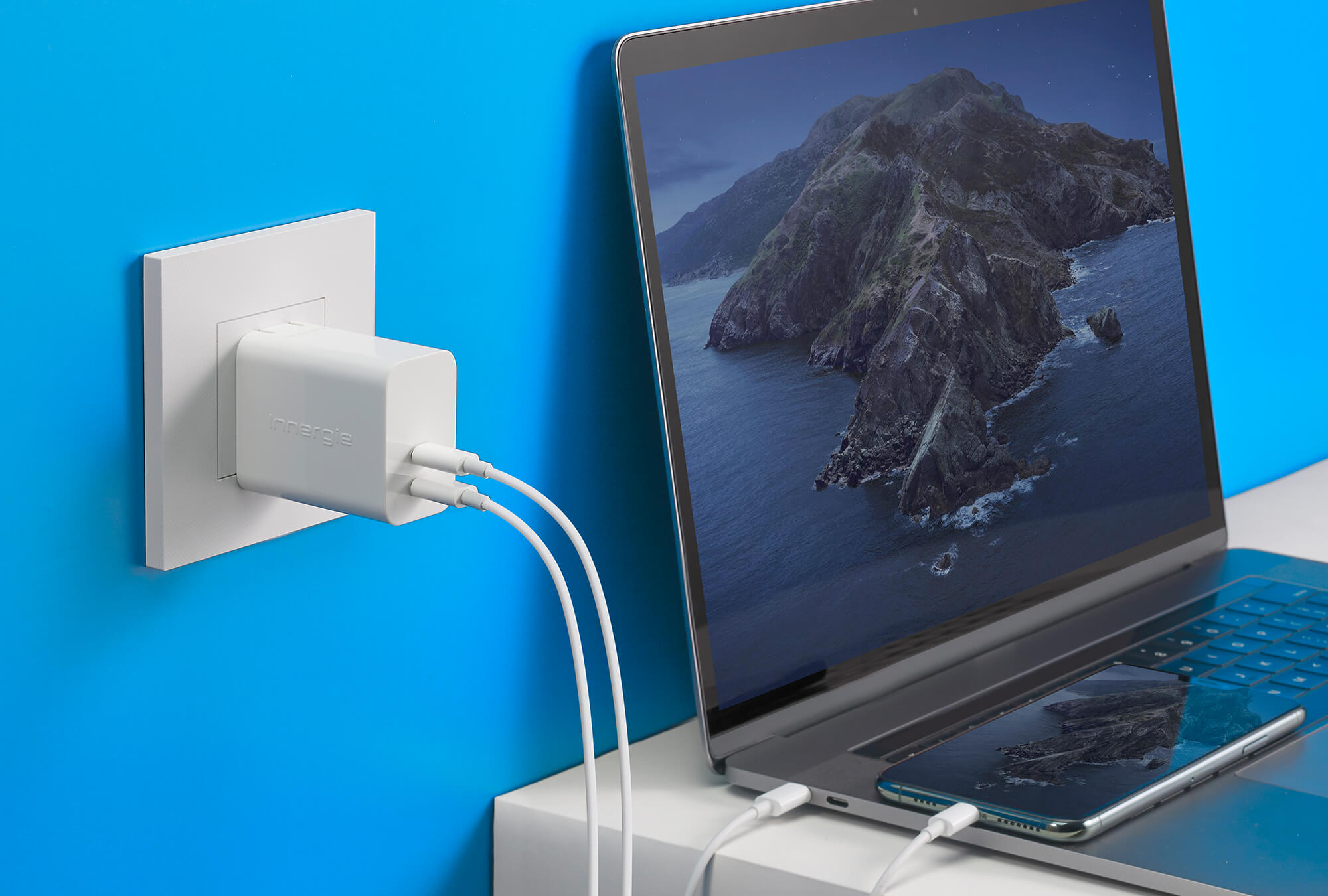 The patented interchangeable plug design features a user-friendly two-way locking connection. Traveling in more than 150 countries without hassle.

InnerShield™ technology allows multi-protection, including over-current, over-voltage, over-temperature, overpower, and over-circuit.

GreenSense™ technology promises over standard energy-saving efficiency and improves processes from design to manufacture for environmental sustainability.

The easy carry 80cc compact size and the 45-degree assembly seamless look make the charging experience more intuitive and simple.
Source: Taiwan Excellence
Source: Golden Pin Design Award