You might wonder how the tiny USB-C (Type-C) connector can charge various devices like laptops and smartphones. This article will provide you with the answers:
USB Power Delivery (USB PD) Protocol
The charging technology of the Type-C connector adopts the USB Power Delivery (USB PD) protocol. With this protocol, USB-C charging devices can adjust the charging voltage and current based on the power required by the device. For smaller devices like smartphones, USB-C can provide lower voltage and current, while for larger devices like laptops, it can provide higher voltage and current. Using the latest USB PD protocol (PD 3.1) as an example, it supports a wide range of power specifications from 0 to 240W, surpassing the wattage limits of various devices, resulting in faster charging speeds and improved user charging experience.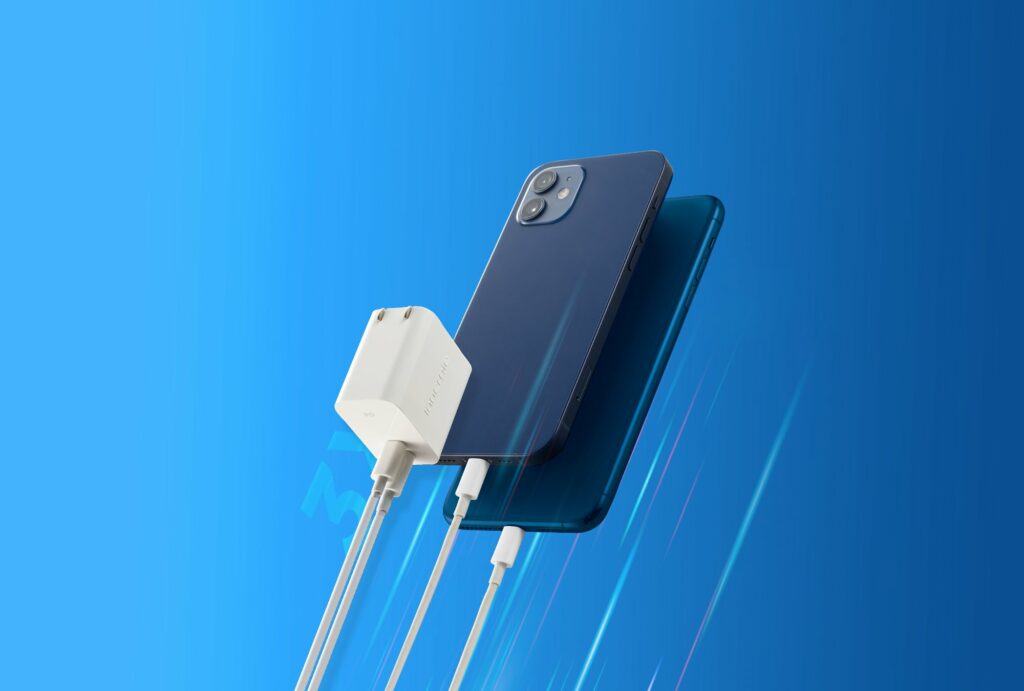 Uniform Dual-Sided Interface
The USB-C connector has a uniform design on both ends. Compared to the common USB-A connector, it not only significantly reduces the size but also offers a more intuitive experience. USB-C can be plugged in either way, eliminating the need to distinguish between the correct orientation. This advantage is not limited to charging but extends to support data transfer, audio output, video output, and more, greatly simplifying cable management for users. Furthermore, since many different devices can share the same interface, it enhances compatibility and convenience of use, contributing to the reduction of electronic waste. This is one of the main reasons why the European Union is promoting the adoption of the unified USB-C interface.

USB-C (Type-C) has gradually become the mainstream standard in the charging market, thanks to its USB PD protocol features and reversible plug, providing a reliable and efficient charging experience for devices such as laptops and smartphones. It has also become a major direction for future electronic device manufacturing updates.
USB-A chargers will soon be history; haven't switched to USB-C chargers yet? Here are some recommended high-quality chargers for you:
Durable (15000+ bend tests) Innergie USB-C interface charging cables:
Learn more about Type-C with these articles: