The charging cable always breaks when we really need it, or when we only have one cable at that time.
Today, we want to introduce you how to choose Good Quality cable for your Apple product?
First of all, for Apple users, you need to buy Cable that past MFI Certificate.
MFi stands for Made For iPhone/iPad/iPod.
Products that are certified by MFi mean they are qualified for numerous rigorous tests designed by Apple.
Honestly, it's quite difficult. It is not easy for third-party brands to pass Apple's MFi certification! On average,
there are only 2%
of suppliers who are eligible for certification.
How is MFi secured for your Apple devices?
Long story short, MFi is here to assure products' performance, safety, specifications, and to avoid problems and failures that may occur during the use of your Apple products.  MFi eliminates issues such as unable to transfer data, slow charging and data transfer speed, cable malfunctions after an upgrade, low durability, communication interferences, swollen battery or the worst of all, battery explosion.
What makes a quality charging cable?
The heads of charging cables are another critical weak point for charging cables because it's the spot of the cable that can have the most stress on it. The stress on the head of the cable comes from it not being flexible and when something is not flexible it break, the same goes for a cable head.
When then head of the cable base is flexible, it allows for pressure to be more spread out, which allows for the many parts of the head to take pressure easily without damage being sustained.
To make sure you choose flexible cable, you can choose the cable that mentioned the lifespan bend support to 10000-15000 times, so it can stay longer.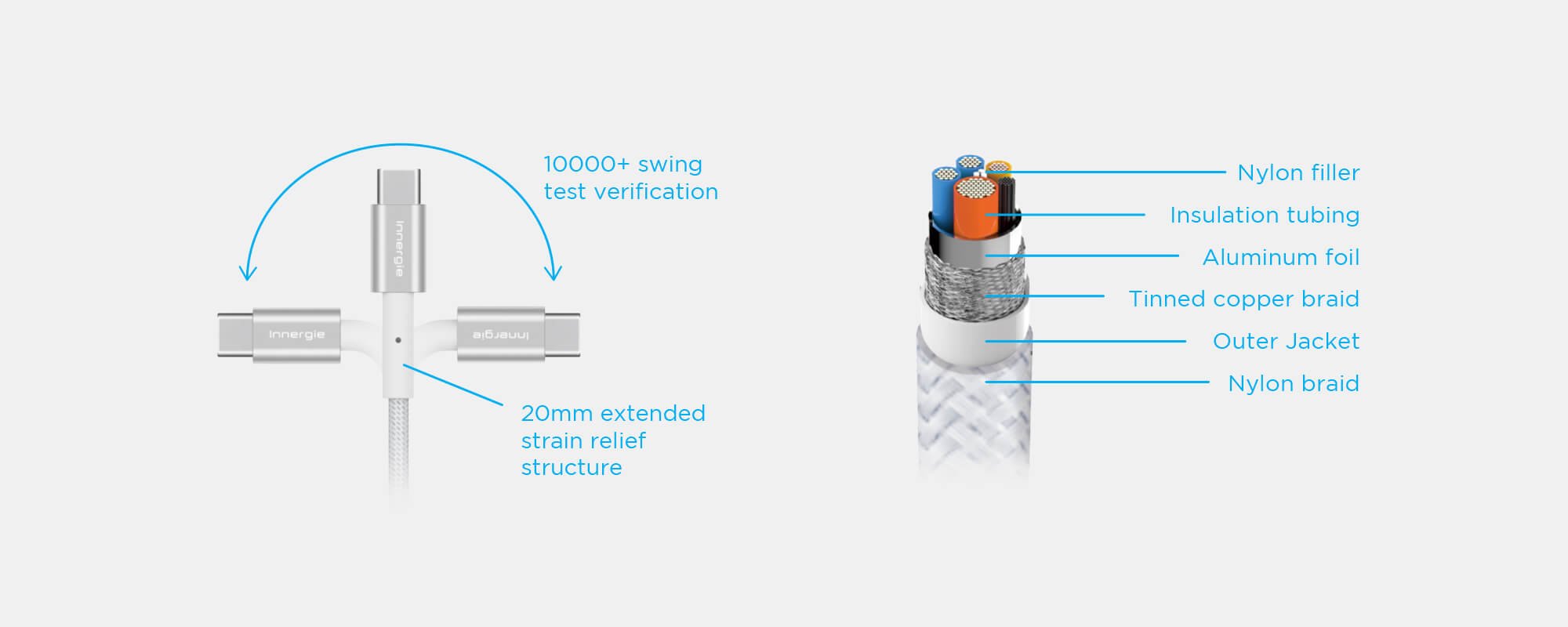 For the material, you can also choose cable with nylon braid material. Nylon braided cables are superior, the woven exterior of the cable prevents from tearing and fraying from everyday use, it also withstands from extreme pull.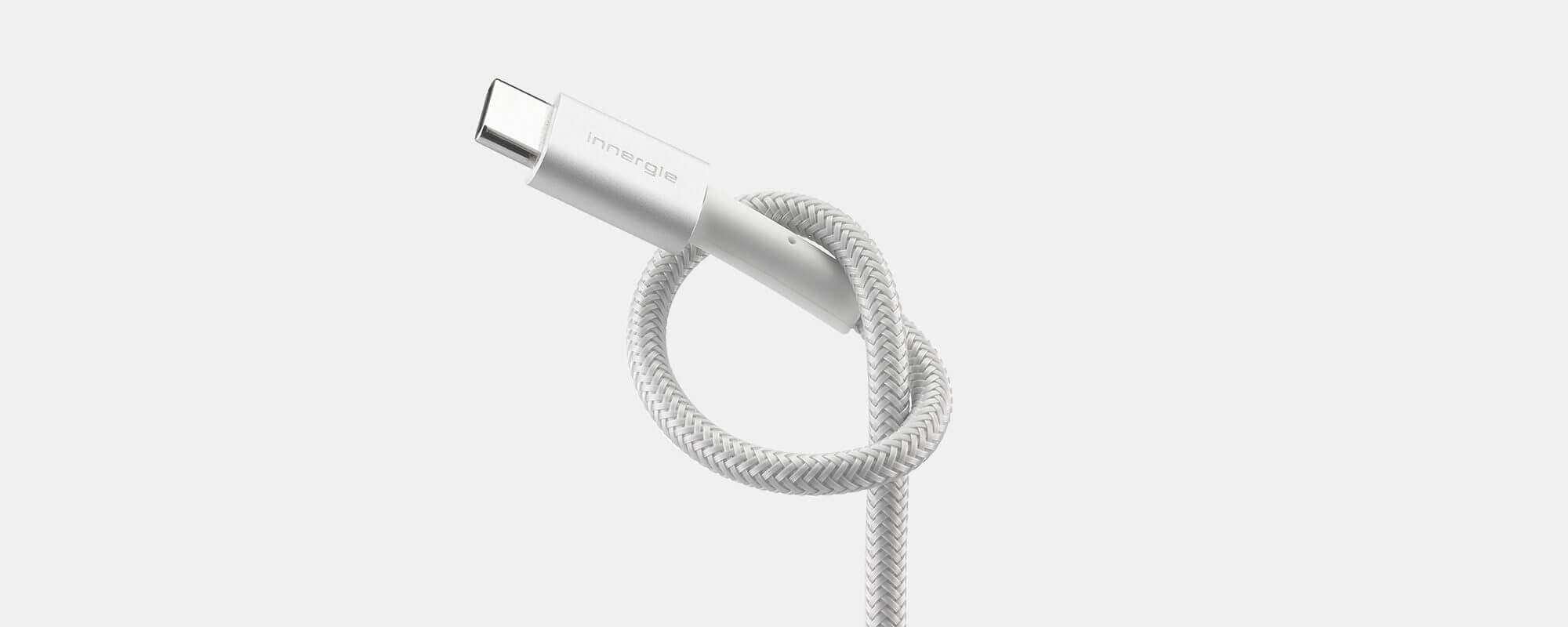 Last, we recommend to you Innergie Lightning to USB-C Cable, comes with Apple MFi Certified, Fast Charge Up to 3A charging output & 480Mbps data transfer, nylon braid premium material for long lasting used.