When you are looking for fast charger, especially for your most hunger device, such as Laptop, you can look for 60W range charger.
Why 60W range is good enough?
Most sitting Laptop charger in the market is 30W-45W-60W range. There's no harm in having a charger that can put out more power than your laptop needs, but if it puts out less, you might experience slow charging and overheating.
Innergie C6 GaN 60W charger is one of our recommendation for you. It has a slim design and is the lightest in the world in its weight (60W with a size of 55cc).
Comes with 2 versions: Foldable version or detachable travel plugs that are compatible with EU, UK, US, AU so you don`t need to worry in foreign countries.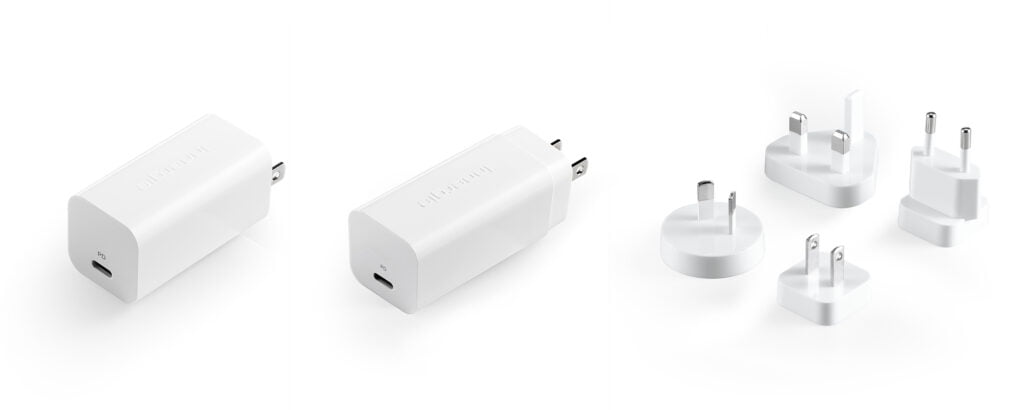 "Innergie C6″ is a USB-C charger that can output up to 60W. The latest Innergie C6 adopts GaN technology and comprehensively boosts charging efficiency to over 91.5% in a small volume.
Innergie C6 comes with a size that can be pinched by hand. This allows you to power up all your USB-C (Type C) devices, such as laptop, tablets, smartphones, game console, headphones, etc.
It has a slim shape that does not take up space even with a power strip. It is overwhelmingly smaller and lighter than the genuine MacBook charger, and is a 1-port charger that is perfect not only for home use but also for carrying around.
Compare side by side with  "Innergie C6", Apple genuine 61W Adapter and Apple 30W.
1. Smartphone (5V/ 9V): Innergie C6 with iPhone 11 Pro Max
(Total:1h40m from 0%-100% battery )
2. Tablet (15V): Innergie C6 with iPad Pro 12.9″ 2018 (Total: 2h40m from 0%-100% battery)
3. Game console (15V) : Innergie C6 with Switch (Total: 3h 20m from 0%-100% battery)
4. Laptop (20V) : Innergie C6 with MacBook Pro 13"
(Total 2h from 0%-100% battery)
Laptop (20V) : Innergie C6 with MacBook Air 13″
 (Total: 1h52m from 0%-100% battery)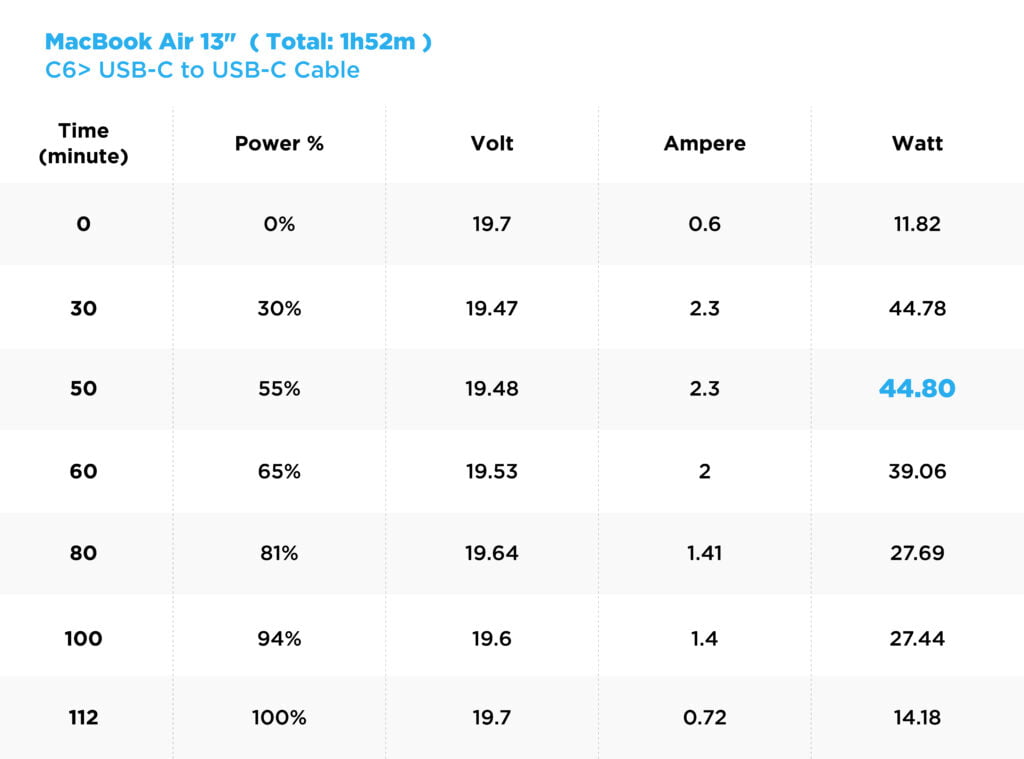 Instead of getting extra charger for each new device you buy, Innergie has the power you need to charge the majority of your personal devices with just a single charger.
Innergie power adapter also comes with Innershield protection, protects your devices from overcurrent, overvoltage, overheating, overpower and short circuit.
It also conforms to the latest UL, PSE Certificate, IEC 62368-1 international safety standard, so you can rest easy while charging your devices.
Innergie C6 power adapter is one of our One for All flagship series.