There are too many adapters on the market that come at a low price and have no clarification on their safety standards. In fact, expert researchers have revealed that the unsafety adapters may pose a risk of electric shock to their users, and are possible to cause some serious damage, with reports of horrible accidents including house fires and battery explosions. It can also burn out a very important chip on your device and seriously impact your device`s ability to properly charge.
Therefore, it is important to make sure your Power Adapter has passed International Safety Standards.
What are International Safety Standards for Power Adapters in your country?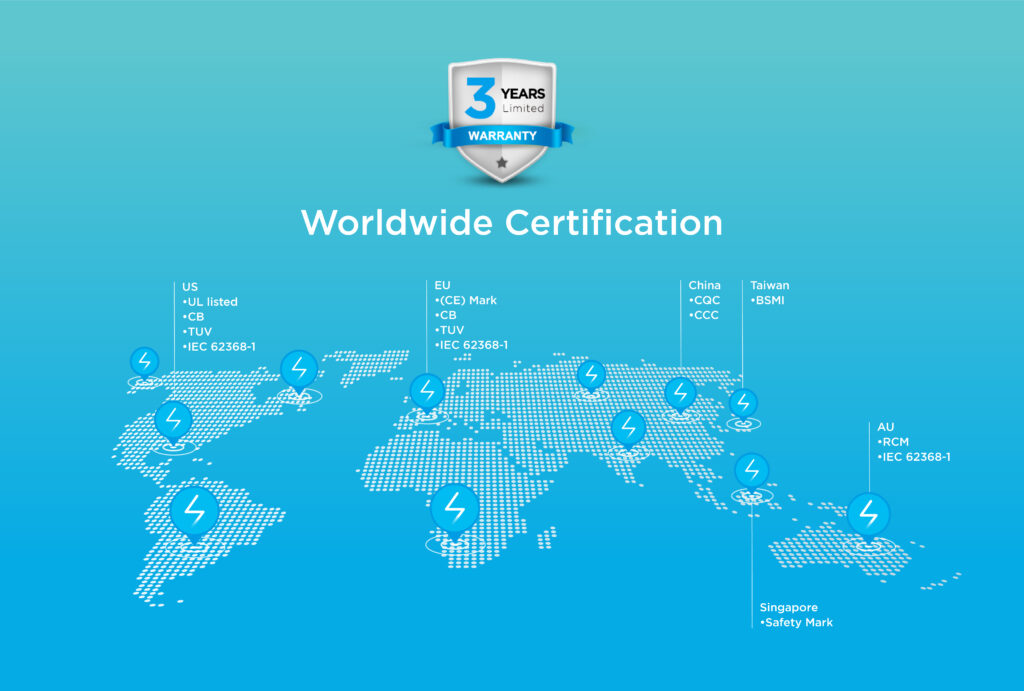 December 20, 2020 represents an important date for companies marketing audio-visual products or computing/communications equipment in North America (i.e. USA and Canada) and the EU. The safety standards will transition from IEC 60065/60950-1 to IEC 62368-1. IEC 62368-1 applies not only to the end-user product but also to components and subsystems such as power supplies. Some other Country also in transition to use this safety Standard in future.
Innergie Power Adapter has passed most of the International Safety standards in the world, which everyone can rest easy while using Innergie Product. 
You can check the International safety standards in the package/power adapter itself before you buying. Check below Innergie Product image:
Recommended Innergie Power Adapter for you:
One For All Adapter:
Laptop Adapter: